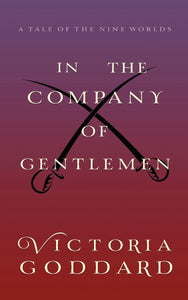 In the Company of Gentlemen
Regular price
$3.00
$0.00
Unit price
per
The greatest poet of the Empire of Astandalas was widely considered the infamous outlaw Fitzroy Angursell. Almost all of his poems and songs were banned, but that had the tendency merely to encourage everyone to read them. Hilarious, pointed, and scathingly topical, one of the games of all levels of society was to guess who they were truly about.
After the Fall of the Empire, both the songs and the old stories are still sung, still illegal, and still a mixed blessing. It was not until his nephew tried to impress him that Zorey, formerly a soldier of the Emperor, finally told the story of how he got the scar on his face and earned the dubious gift of Fitzroy Angursell's particular brand of immortality.
His nephew wasn't expecting the story. Zorey wasn't expecting the response.
---